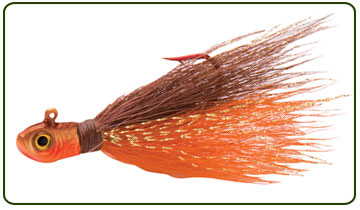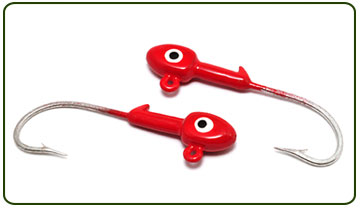 Truly a staple for catching a wide variety of species in a range of conditions, jigs come in many different forms and are one of the most versatile types of fishing lures.
Seasonal Use: Year-round, open water and ice fishing

Species: All species-- From walleye and perch to pike, bass, panfish and many others, jigs are a multi-species fishing-catching tool for all seasons.

Types: Skirted jigs, hair jigs, tube jigs, jig heads tipped with soft plastic baits, live bait jigs, floating jigs and weedless jigs are just a few of the types of jigs used by anglers.

How to Use: Though jigs can be fished in the middle and upper sections of the water column, they are known for their ability to tempt fish on or near the bottom in various types of habitat. Jigs can be used to mimic a wide range of baitfish species including bottom-inhabiting crayfish, insects and minnows, among others.