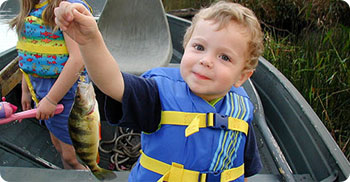 Where to Go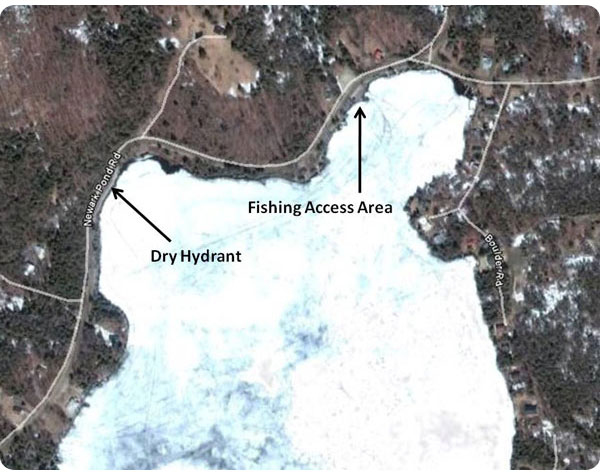 The Vermont Fish & Wildlife Department provides access via the Newark Pond Access Area near the north end of the pond. You can either cast from the access area or from the shoulder of the road, which travels right along the north end of the pond.
You can also fish from the road shoulder at the dry hydrant, further south. You can launch a vessel at the access area.
If you don't catch any fish at the pond, you can be sure to see some fish if you visit the Bald Hill Fish Culture Station, which is on Newwark Street, just north of Newark Pond Rd.
Fish You'll Find
Smallmouth bass and yellow perch are abundant in this pond. The bass tend to be small, but the average size of the perch is larger than most ponds in the area.
The pond is stocked with trout, but when the water gets warm in summer, they go to deeper water, and you won't be able to catch them from shore.
Fishing Tips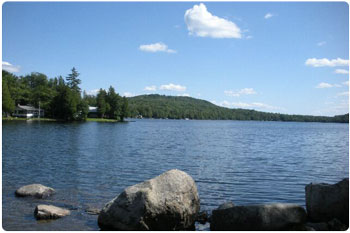 The weedbed near the access area provides cover for fish. Rig up with a worm under a bobber and cast toward the weeds. A small spinner is a good choice for an artificial lure.
Learn more about freshwater baits and lures.
How Do I Get There?
From Lyndonville, head north on US Route 5. In the village of West Burke, turn right onto VT Route 5A. After 0.8 miles, turn right onto Newark Street. Travel on Newark Street for about 5.8 miles, and turn left onto Newark Pond Rd. You will come to the pond in about another 1.4 miles.
Get Directions